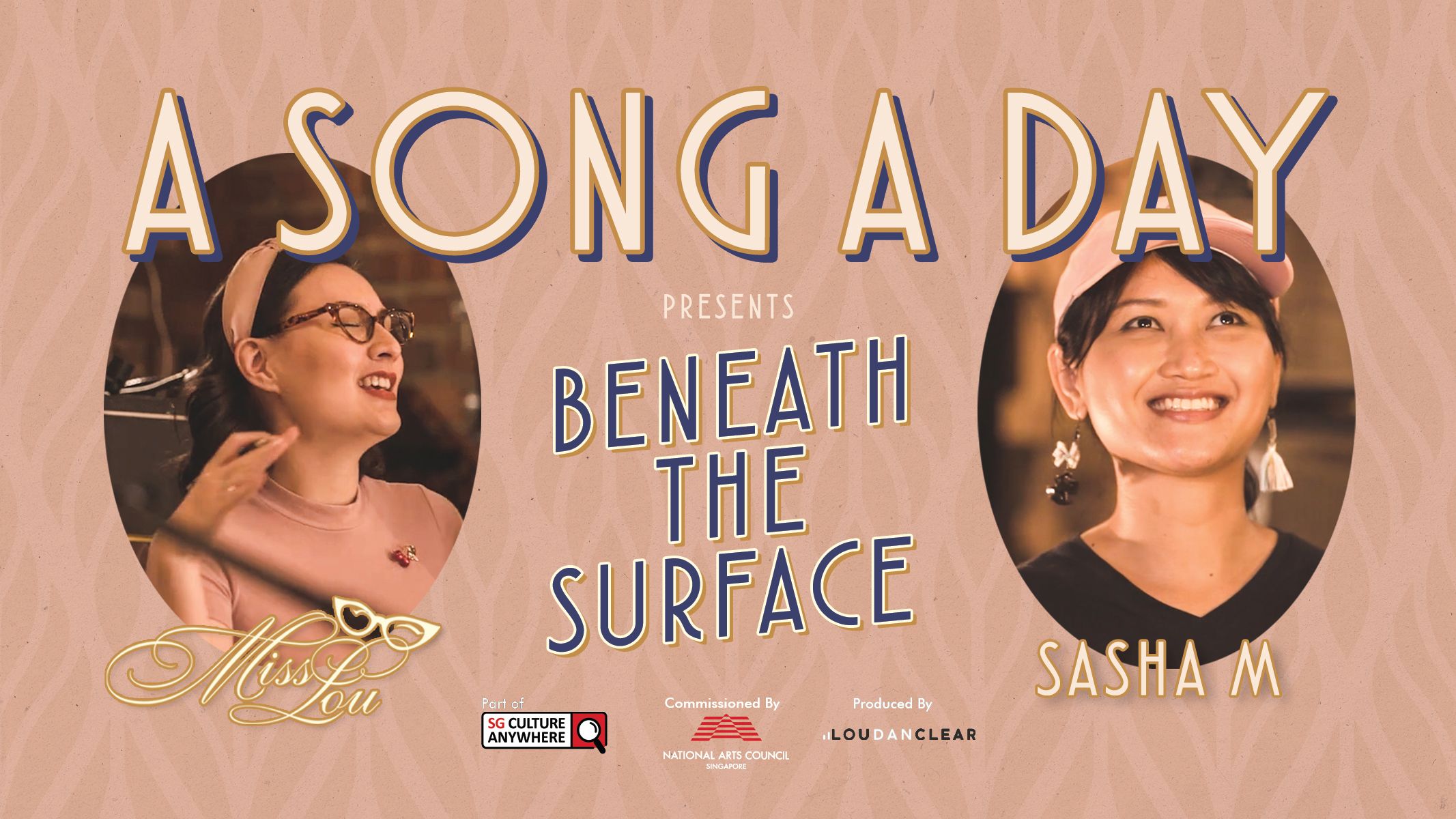 What if we went beyond the superficial, cut out the small talk, and normalised conversations about our deepest fears and our struggles? In this episode, my guest artist Sasha M and I reimagine girl-talk as an intimate but empowering dance-pop tune with this female-power duet: 'Beneath the Surface'.
WATCH 'A SONG A DAY' EPISODE 3 NOW
Stream 'Beneath the Surface' now
About Sasha M:
Website - https://www.sasasha-m.com
Facebook - https://www.facebook.com/sasasha.music/
Instagram - https://www.instagram.com/sasasha.m/
YouTube - https://www.youtube.com/SashaMVs
Sasha first made waves with vocal trio SASS in 2014 after the group brought home the championship title of Senior Vocal Group of the World from a competition in Hollywood, Los Angeles, where her original song also won a gold medal. An avid performer, she appears in HBO's Westworld, HBO Asia's Invisible Stories, and is featured in VOD programmes by The Straits Times and NCADA, with her original composition forming the cornerstone of the show. 
She emerged as a finalist for The New Paper New Face competition in 2016, wowed thousands of audience members with a solo dance routine in Universal Studios Singapore's Halloween Horror Nights 8, and delighted families with her voice acting for the National Museum of Singapore's 131st Anniversary in 2018. She also sang at Ultra Music Festival Singapore on the main stage with headlining act Tchami in 2017, and has presented her own music to audiences in Los Angeles and Berlin.
---
About "A Song A Day": A Song A Day is a 7-part collaborative songwriting web series hosted and produced by Miss Lou, where she gets into the studio with 7 different guest artists to write a new song with each guest in a day based on crowd-sourced prompts on Instagram. Fans and viewers are invited to participate in the creation of each song, and each episode documents the writing session and lifts the veil on the songwriting process. The genres cover a whole spectrum, from Dance Pop to R&B, Smooth Jazz to Traditional Jazz, showcasing Miss Lou's versatility in co-writing across musical boundaries.
The series is supported by the National Arts Council and part of SG Culture Anywhere.
---
'Beneath the Surface' credits:
Music & Lyrics: Miss Lou, Sasha M 
Vocal Production: Miss Lou, Sasha M 
Music Production: Shane Heng 
Vocals: Miss Lou, Sasha M 
Guitar: Kelvin Ang
Mixed and mastered by Shane Heng 
Recorded at Loudanclear Studio
---